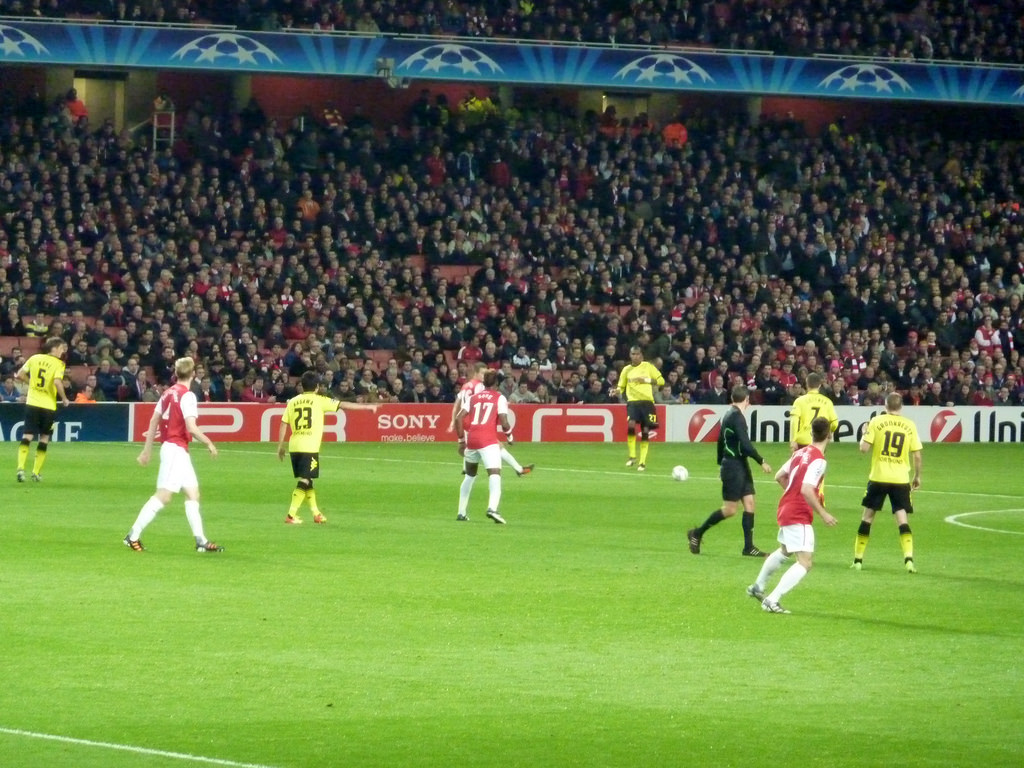 Each year Europe's top football clubs use their tremendous reach and popularity to market products and services to connect with sponsors who want to tap into their power and fan bases. This year there is an exciting marketing partnership happening between Borussia Dortmund, a top Bundesliga football club and GMO Trading, one of Europe's hottest global investment firms.
Borussia Dortmund is an eight-time Bundesliga champion and was currently 4th in the 2017-18 campaign. The club has been a top tier team in the Bundesliga for more than 50 years and continues to be one of its most popular clubs with millions of loyal fans in Germany and scattered throughout Europe.
GMO Trading is one of Europe's fasting growing online CFD trading platform operators. The company has recently built the industry's most advanced trading platform allowing traders of all skill levels access the speed and security needed to make international trades in currency, commodities and on indices. The company has clients throughout Europe that are concentrated in the top financial centres on the continent.
GMO Trading is very happy about the relationship, issuing this statement: "We are delighted to be a regional sponsor of Borussia Dortmund, one of the Bundesliga's finest football teams. As home to the ninth largest stock exchange in the world, Germany is an important trading market and presents a key growth area for GMO Trading. This partnership will help raise awareness of our offering among European business leaders."
The sponsorship relationship will run through the 2018-19 season and include marketing online on GMO Trading's website and social media pages. Over the coming weeks visitors will begin to see tie-ins to the German football club featuring the brand and players. There will also be special exclusive offers to GMO clients throughout the 2018-19 season on Borussia Dortmund merchandise and VIP tickets. So check in to the GMO Trading website and social media pages for more details at www.gmotrading.com.
For more information, please email Rebecca Wharmby – Rebecca.Wharmby@Threepipe.co.uk
About GMO Trading
GMO Trading is the brand name of Royal Forex a Cyprus Investment Firm, which is regulated by Cyprus Securities and Exchange Commission.
GMO Traders is the developer of one of the top online CFDs trading platforms. Traders can trade commodities, indices and currency pairs on more than 10,000 global markets.
The company also provides CFDs traders of all skill and experience levels with educational tools and market research to assist them to be successful traders.
For more information, visit the GMO Trading website at www.gmotrading.com or  visit its Facebook at www.facebook.com/gmotrading/.