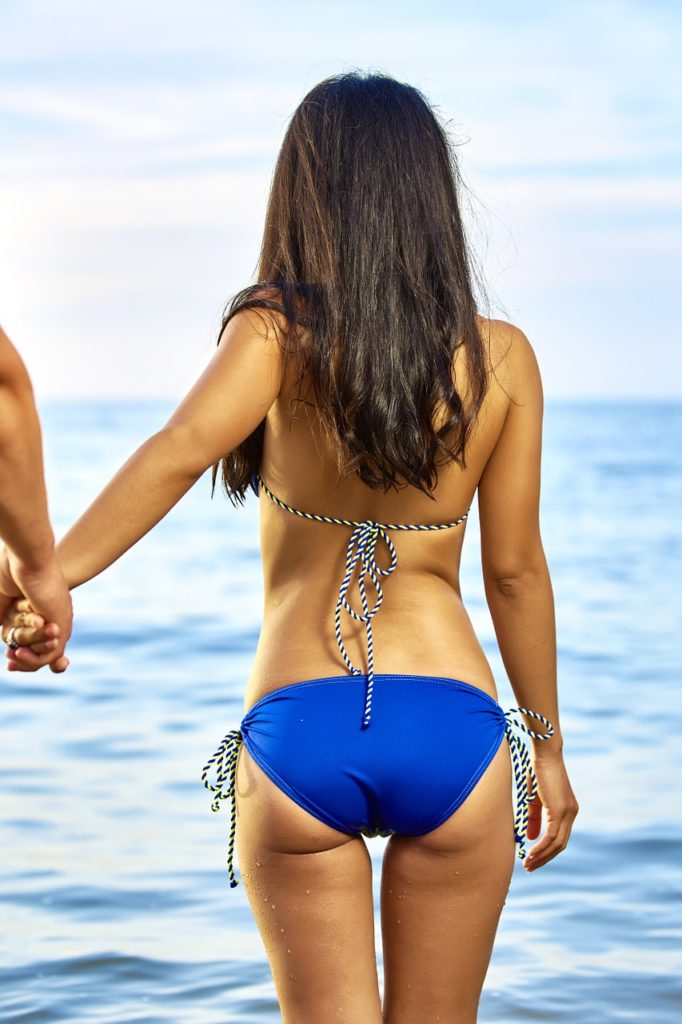 Spray tanning is without a doubt better than baking in the sun (risking not only skin cancer risk but premature aging too), however nobody ever said that getting a flawless spray tan would be super easy! Without adequate preparation, things don't turn out like in the glossy magazine pictures. For every girl out there with a spray tan horror story (remember Ross from "Friends" nightmare?), we're here with 30 tips to guarantee a hassle free spray tanning experience.
1. Do not apply deodorant before your spray tan appointment, it creates a barrier and stops the spray tan's absorption onto your skin. White underarms are not a good look!
2. Avoid applying moisturiser prior to having a spray tan as it will also interrupt the absorption of the spray tan. A little Sorbolene cream on dry hands, feet and elbows and knees if necessary will stop the spray tan from darkening in those drier areas. But covering your whole body in moisturiser will not give you a desirable spray tan effect.
3. Wherever possible, shave or wax at least 24 hours prior to a spray tan, as hair removal post tan will remove your new tan.
4. Stay dry, for at least 1–2 hours after a spray tan (this time varies depending on what product you use). So if it is raining the day of your appointment, make sure to bring a large umbrella to cover your body so you don't end up with tan spots.
5. Try to wear dark, loose clothing to and from your spray tan appointment to avoid staining delicate clothes (although most spray tan solutions wash out quite easily now). This also minimises the spray rubbing off your skin, ensuring a more even coverage.
6. Avoid activities such as sport or gym that will cause perspiring for roughly 12 hours after a spray tan, even if you are able to wash your spray tan off after a few hours.
7. Try to avoid any physical activities that naturally exfoliate your skin, such as baths and swimming in chlorinated water, for at least 12 hours after your spray tan. If holidaying and you will be swimming in a chlorinated pool, we suggest applying a tan extender to prolong it.
8. Your spray tan specialist should tell you when to shower depending on the level of depth, your skin requirements, and the spray tan used. When showering after your spray tan, avoid using soap or shower gel and shower only with warm (not hot) water to wash off the excess tan colour. When first showering off your spray tan, you will notice the water colouring – this colour is just the bronzer washing off after your spray tan.
9. Moisturise. Keep your skin as moisturised as possible after your spray tan, this increases the longevity of the tan and also helps avoid the tan wearing off in patches due to dry skin.
10. Use a tan extender. Use of a tan extender on a daily basis will further extend the longevity of your tan.
11. Exfoliate beforehand. Head to toe (everywhere matters) preferably the day prior to a spray tan, paying particular attention to your knees, elbows and ankles; all of which are prone to dryness.
12. Moisturise after exfoliation (the day prior) to your spray tan appointment, to prepare your skin for your tan the following day.
13. Wherever possible, remove all jewellery prior to a spray tan. Leave items off for the duration advised by your spray tan specialist.
14. Try wearing thongs home after your spray tan to avoid shoes or socks rubbing off the tan solution.
15. Wear a dark coloured g-string that you don't mind getting stained. Your spray tanning specialist will offer you the use of a disposable g-string if you are concerned about staining nice underwear.
16. Avoid applying moisturiser or spraying perfume on your body or face, until after you have washed the spray tan off.
17. If possible, try to avoid excessive hand washing prior to initially washing your spray tan off. Baby wipes are a good way to keep your hands clean during this in-between time.
18. After showering, gently pat your skin dry and avoid rubbing.
19. After initially showering off your spray tan, it may seem that the colour has disappeared somewhat, but don't panic. The colour will continue to develop and process over a period of several hours (depending on the product). Just the bronzers, which are there as a guide, have washed off.
20. Keep using sunscreen! Remember that your spray tan does not contain sun protection and if you will be outdoors you will still need to use a product with SPF on a daily basis to avoid sunburn and skin damage.
21. For optimum results, after your spray tan try to use shower gels rather than harsher soap bars. Avoid using any body scrubs for at least 7-10 days.
22. If your spray tan is for a special occasion, it is best to be sprayed 1-2 days before the event to ensure you're happy with your colour.
23. If attending your spray tan appointment after work, bring some baby wipes to remove any deodorant or moisturisers prior to your spray tan appointment. Your spray tan specialist may provide these, but it's best to be prepared.
24. When your spray tan is ready to come off, the best and simplest way is to have a nice shower and a pair of good exfoliation mitts. A decent body scrub also works wonders. Remember to use a good moisturiser after you've removed your tan.
25. If you're planning a pedicure and/or manicure, we suggest having it before you have your spray tan.
26. Your face will always be the first area that starts to fade, simply because its washed more frequently. Bronzer can be used to prolong the appearance of the tan on your face.
27. To further prolong your spray tan, try to avoid using band-aids, face masks or pore strips, as they may remove your spray tan.
28. If you're going on a holiday somewhere tropical, remember that insect repellent (when sprayed directly onto the skin) can remove or fade your tan. Try spraying your clothing and a cloud of spray that you can walk through as opposed to applying it directly on to your skin.
29. If you are having a spray tan for an occasion such as a party or wedding, discuss your tan colour options with your spray tan professional and remember to consider your foundation colour when choosing your tan colour.
30. If possible, book your appointment for a time that lets you to shower before. This will ensure the best results possible.