For any backpackers visiting or planning to visit Australia, then make sure you try and see as much as you can by road. Driving through Australia from destination to destination allows you to truly soak up what this vast, beautiful country has to offer. Here are our top four road trippin' must see places for any backpackers travelling to Australia.
The Great Ocean Road
It isn't called the great ocean road for nothing! This long stretch of coast has been one of Victoria's most visited places by tourists and backpackers for all over the world, and recognised as one of the best road trip destinations in the world. It offers some amazing coastal scenery, wild and magical waterfalls, great hiking tracks and super chilled out beach towns. It is about 250kms long so there is a long adventure full of awesome visuals awaiting you!
Tip: A lot of backpackers set up base at one of the many hostels in Melbourne, and then make their way up from the city.
The Twelve Apostles – Great Ocean Road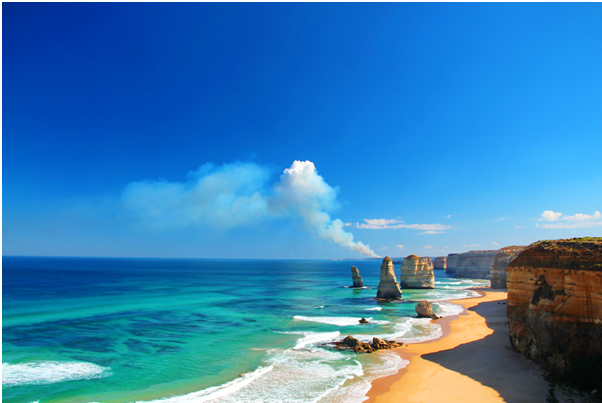 Lord Ard Gorge – Great Ocean Road
Tasmania (Launceston to Hobart)
Poor Tasmania. So many people forget that this cool little island off the coast of Victoria is even part of Australia, but it holds some of the best food and scenery Australia has to offer. If you are in Melbourne and looking for the next place, then look no further – Tasmania is just over the pond. Most catch the Spirit of Tasmania over and then hire a car when they arrive.
Start your journey in Launceston, then continue across towards St Helens. Here you can spend some quality time at the amazing Bay of Fires and Binalong Bay, known for their raw beauty. Then continue south to Bicheno, Freycinet National Park, , Port Arthur – finally finishing your journey in relaxing Hobart.
Binalong Bay – Tasmania
The Red Centre – Northern Territory
Not seeing the enchanted red centre is like mot seeing Australia at all. This spiritual place provides fascinating landscapes, canyons, hiking trails, camping trails and gorges. It is also home to Uluru, a true and iconic Australian landmark. Make sure to take the Red Centre Way instead of Stuart highway so you can see some amazing scenery along the way. Allow yourself a little more time too as you do not want to rush this journey – it is truly the beating heart of Australia.
Uluru – Ayers Rock – Northern Territory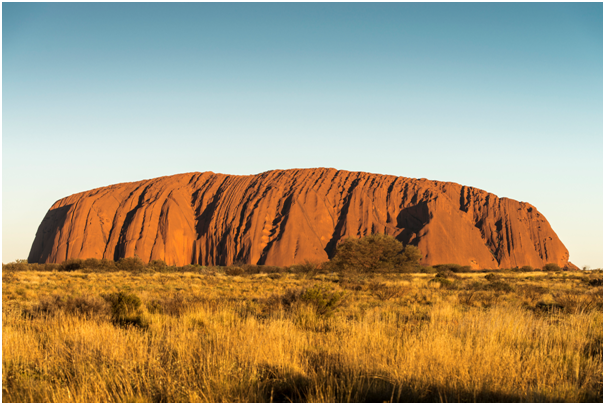 Landscape Shot – Northern Territory