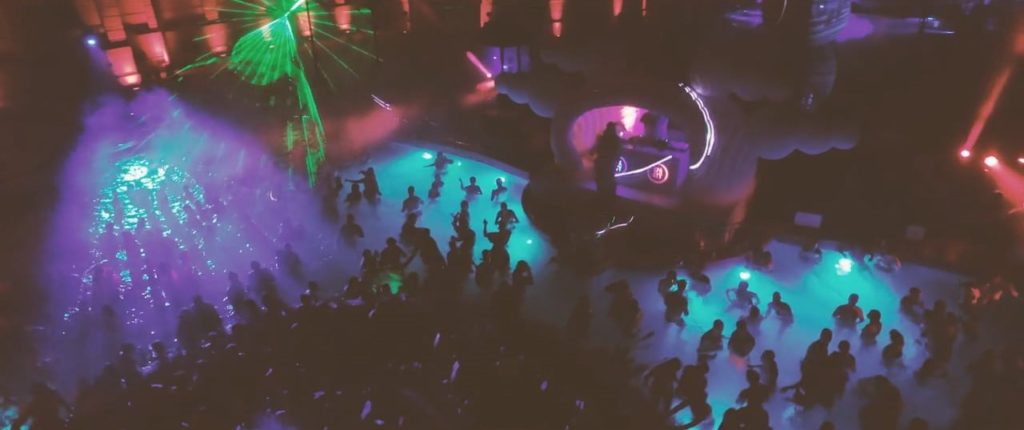 Feeling like you want to party and not sure where to go? Here is the list of the top party cities based on what you are looking for most in your nights out:
Young and Free
Ibiza, Spain
Ibiza has become the symbol city for young and free partying. It is a place that looms large in all our imaginations; the sun-kissed, beer-drenched rock in the middle of the Mediterranean where all our hedonistic dreams can come true. This iconic Spanish party island is truly the clubbing capital of the world, attracting movie and singing stars who come for the legendary clubs like "Space" and "Pacha" that throw nightly raves that drag well into the morning.
While being perfect for a daytime beach going excursion, Ibiza really comes alive at night, attracting a large, diverse crowd with a eccentric choice of restaurants, bars, smaller clubs like Heart and Lío and of course with the world famous Pacha. During high season the streets of the port area become the catwalks for sexy, scantily-clad dancers, who look to pull you into a hot club. Expect naked flesh, extravagant costumes, stilt walkers and leather. Come to Ibiza if you want to party all night, every night just like a rock star.
More Mature
Berlin Germany
There are estimates that 10,000 people fly to Berlin every weekend just to go clubbing. A lot of them are techno fans, so they're most likely to head to Berghain, named one of the best clubs in the world by DJ Magazine. Berlin is a must-see city for any international party animal. The best areas for nightlife are still Mitte and Prenzlauer Berg. These districts are in the eastern part of the city and you'll find countless small and hip nightclubs. Crowds seeking live music flock to the unmarked doors of Tausend, an uber-hip bar packed, particularly on Saturday nights.
Behind the gritty, crumbling face of About Blank, you'll find two main dance floors and a large garden with a graffitied Caravan and secret bungalow playing its own music. For a more affordable night, visit the cheap and rowdy Rosi's Club, or join the one of the recurring parties at Stattbad Wedding, a long-closed swimming pool just north of city center. In general it makes no sense to enter a nightclub before 1am. The nightlife in Berlin starts rather late so as a result many clubs are nearly empty until midnight. No worries though, most clubs stay open until late the next morning.
Exotic and Funky
Budapest, Hungary
Budapest is one of Europe's hottest party destinations because it's cheap, wild and attracts top DJs from around the world. And it has gotten even hotter since someone discovered that Budapest is great for stag parties. The best time to party here is the summer, when rooftop bars and decadent spa parties take over the city. The city is famous for its ruin clubs built in the shells of abandoned buildings or lots. They look like normal bars from the outside and the inside is hip and funky with lots of bars, crazy cool decorations and loud music.  The interiors are huge with many themed rooms and thousands of people. One room will be a hookah bar/theme with reggae playing, another room will have swanky neon lights and classy, and another room will have chairs hanging from the ceilings. They also have Spaparties. A SPArty, happens in the historical Széchenyi Bath and has become an interesting alternative to clubs in the city. Thousands of people visit the legendary parties and dance in bikinis and swimming trunks to house music all night long.
Aside from the ruin pubs, Budapest is home to many amazing clubs. One of the best is Club Studio, is located on an island in the middle of the Danube River.  The club often caters to 8,000 partygoers on a weekend night. More mainstream and commercial dance sounds can be found at the likes of E-Klub and Bahnhoff Music Club, along with plenty of short skirts and crew cuts. The Budda Beach Club is an established favourite, whilst the legendary Mokka Cuka is the place to head for insomniacs.