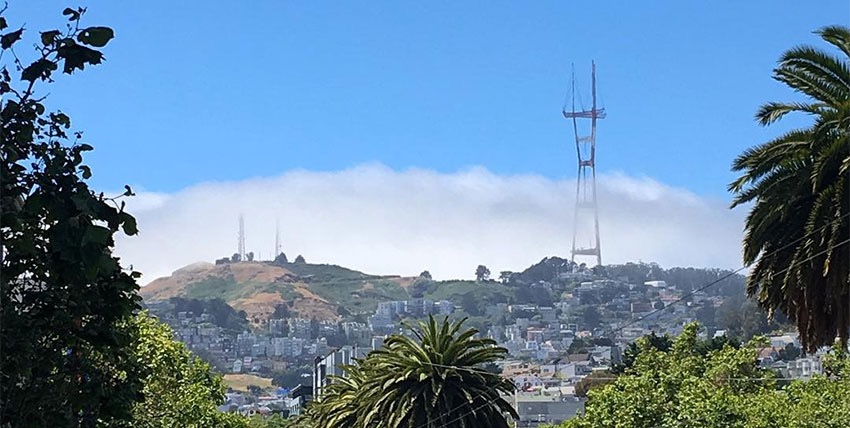 (Image credit: irkatikh / Instagram)
San Francisco stretches approximately 230 square miles and has a population of more than 870,000 people. With a city this large and diverse, it only makes sense that each neighborhood has attractions and character all its own. Two of its western neighborhoods, the Richmond District and Sunset District, are popular places to visit for residents and tourists alike. Below are several highlights from each neighborhood to add to the must-see list.
Richmond District
Over the past several years, the Richmond District has become one of the leading areas for breakfast, lunch, dinner, and drinks. It has also become quite crowded due to being one of the more affordable places to live in San Francisco. For this reason, it's important to allow plenty of time to find a parking spot. Besides dozens of San Francisco's best dining establishments, the Richmond District is home to bookstores, coffee shops, juice bars, pet shops, bars, and much more. Some places getting high ratings from locals include:
Café De Mes Reves: The first thing diners will notice about this unique restaurant is the red bicycle sitting right a top the front door. That should give a clue to the theme of the menu, such as Fat Tire beers. Café De Mes Reves serves sandwiches, salads, and typical American fare in a bicycle-themed environment. Photos of famous bicyclists adorn the wall while a large bike rack out front invites people to get to the café on two wheels instead of four.
Golden Gate Park: What visit to San Francisco would be complete without seeing the Golden Gate Bridge? It's the backdrop to Golden Gate Park, which can take a couple of days to get through in its entirety. The Academy of Science, DeYoung Museum, Japanese Tea Garden, and the San Francisco Botanical Garden are just some of the places to visit inside of the park.
SF's Best Peking Duck: Among the many fine restaurants located along Clement St. is Chili House SF, thought by many to be home to San Francisco's best Peking Duck. In a city that is home to San Francisco's oldest Chinatown and a very large Chinese community, that is an accolade to be taken seriously!
Sunset District
Not to be outdone, San Francisco's Sunset District also has plenty to offer visitors. A few of its attractions include:
General Store at 45th and Judah: This store sells jewelry, artwork, and other gifts crafted by people in the local artist community. The General Store has a vintage appearance and calming atmosphere that makes shopping there especially enjoyable.
Farmer's Market: The Inner Sunset Farmer's Market, which runs every Sunday, offers fresh strawberries, grass-fed beef, cheese, and delicious local produce that visitors can take home with them. It operates all year long.
Hike Mt. Sutro: Mt. Sutro is a dense and lush eucalyptus forest that sits 900 feet above sea level. The reward for making it to the top is a breathtaking panoramic view of the city.
These are just a handful of the many attractions that await visitors to these unique San Francisco neighborhoods.