Charles Phillips is considered by many as the leading light in the business software industry and one of the most important CEOs in the world of technology. Phillips is currently CEO of Infor Global Solutions, the third largest software solutions company in the World behind industry giants Oracle Corporation and SAP.
Such has been the successful career of Charles Phillips it is no surprise that Infor are now competing with the big players in the software solutions industry and here we take a look at how the once Marine Corps Captain rose to his position at the top of one of the most exciting companies in the tech industry.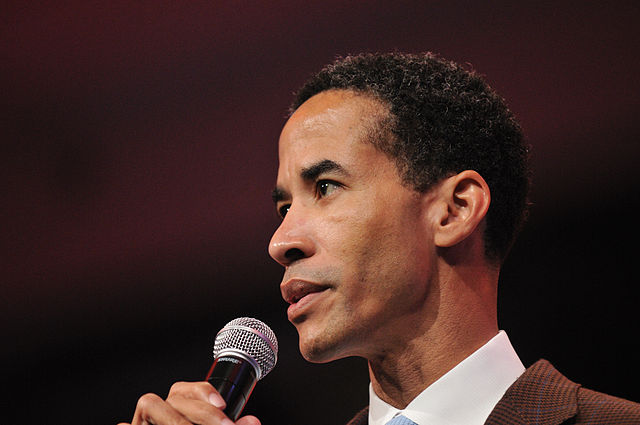 Early Life
Following a military career in both the U.S. Air Force, where he gained his BS in computing science, and the U.S. Marines, working with computer systems, Phillips went back to education to gain an MBA from Hampton University and later obtained his JD from the New York Law School. During this time Phillips began his career in software working for companies BNY Mellon, Soundview Technology Group, and Kidder Peabody rising to the role of Vice President in all three.
Morgan Stanley
In 1994, Phillips began working for financial services company Morgan Stanley as an enterprise software-industry analyst before being promoted to the role of Managing Director, a position he held until 2003. During his time at Morgan Stanley, Phillips worked closely with the Wall Street elite, building and nurturing relationships with technology CEOs and leaders in the finance and business World. It was during his time at Morgan Stanley that Charles Phillips' reputation as a leading and influential industry analyst would begin to grow. One contact that he made during his time at Morgan Stanley was Larry Ellis, CEO of Oracle Corporation and in 2003 Ellis offered Phillips the role of Co-President of Oracle, which he duly accepted.
Oracle
Charles Phillips' tenure at Oracle would be where he would truly make his mark on the industry and where his reputation as a tough negotiator and innovative leader would shine through. In the 7 years that he spent at Oracle, Charles headed up the sales and acquisitions team, overseeing more than 70 acquisitions, many of them high profile such as BEA Systems and Hyperion Solutions. Phillips is also credited with playing a vital role in the near 300% revenue growth that Oracle achieved from 2003-2010. In 2010 Charles resigned from his position with Oracle to take up the position of CEO at Infor Global Solutions.
Infor
In his first role as CEO Phillips continued where he had left off with Oracle and within just a few months, engineered the buyout of Lawson Software for $2 billion which added healthcare and human resources to Infor's growing portfolio of industries. In his first 2 years with the company the ambitious CEO added more than 1,500 new staff including a new look executive management team, 70 new products and more than 2,500 new customers including Ferrari and Heineken in his efforts to push Infor to the next level.
Under the leadership of Charles Phillips, Infor continues with it's aggressive approach to acquisitions, buying out GT Nexus in 2015, the largest cloud-based software company in the World. Phillips has also successfully lead the company to it's current customer base of over 70,000 customers in more than 194 countries, a customer base that currently yields the company revenue in excess of $3 billion annually. There is little doubt that as long as Phillips is at the helm of Infor that this innovative and exciting company will continue to compete with, and potentially topple, the likes of Oracle and SAP as it seeks to become the World's leader in software solutions.