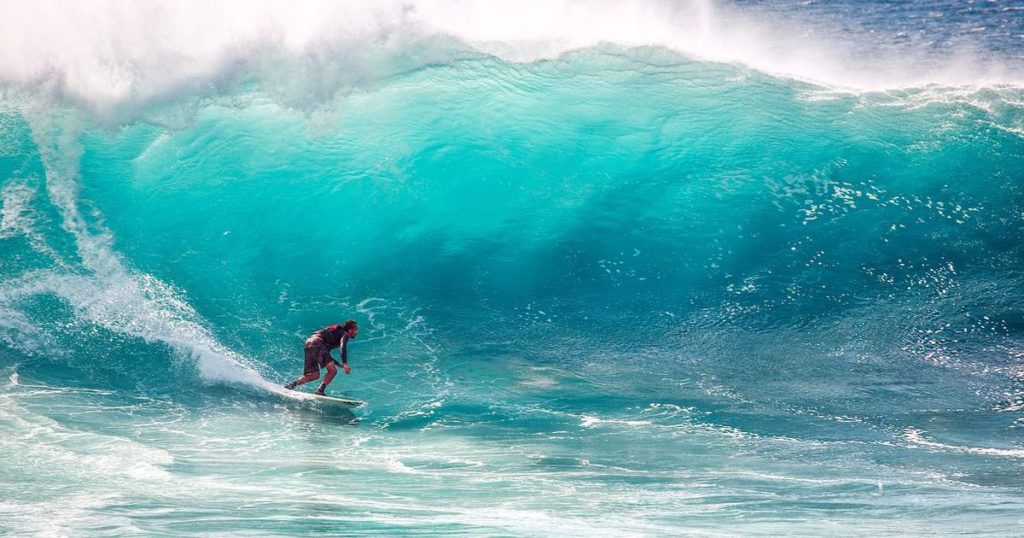 Anyone who's been surfing will be familiar with the thrill of catching the perfect wave. Staying out in the ocean from dawn to dusk creates memories to last a lifetime. There are so many top surfing destinations around the world, whether you're a wobbly beginner or a pro. We've narrowed down some of the best of the best to help you decide where to go on your next holiday. So, pack your wetsuits, book your plane tickets and get ready for a trip to remember.
Waikiki, Hawaii
Hawaii's surf scene is huge. It's arguably the home of the sport in the US. Waikiki, in Honolulu, in particular is one of the top destinations in the country. The warm water is a great place for beginners to get to grips with the basics, and there are plenty of top-quality surfing schools to choose from. With a backdrop of high-rise city buildings, the area is often dismissed as a tourist trap but it really does have a lot to offer. Unfortunately, being one of the world's best-loved surfing spots does come at a cost. Prices for hotel rooms in the area start at around £120 per night.
Lagos, Portugal
Popular among pros and beginners alike, Lagos is a stunning place to surf. Swells come from every direction, and there are breaks that will suit all levels of surfer. Head to Meia Praia, which is the town beach, to get started, or drive down to Zavial for world-class surfing for those with more experience. If you want to really improve your technique and use your holiday as an intense coaching period, there are plenty of all-inclusive surf schools to choose from, including Surf Experience. The more laid-back surfer can hire a board for Lagos Surf Rentals for as little as €15.
Sayulita, Mexico
Mexico's central Pacific coast is home to some of the most welcoming surfing and fishing villages in the world. The colourful town of Sayulita is jam-packed full of cafes, bars and galleries showing off local Huichol tribal art. Against such a vibrant backdrop and lush rainforest, surfers can really get stuck in. Beginners are more than welcome in this area, with one family-run school Lunazul, priding themselves on their ability to get everyone to stand up by the end. This is the perfect all year round destination, but the best waves can be found between December and April.
Bondi Beach, Australia
This is one of the most famous surfing spots in the world. The gem of Sydney is excellent for surfing because waves are almost always guaranteed. The conditions on Bondi Beach can be very changeable; sometimes there are huge swells from the south which provide challenging conditions for even the most experienced surfers. Other days, the water will be calm and ideal for beginners. If you're looking to learn in Bondi, you'll really have to pick your moment. There are huge international events throughout the year too, so if you're interested in getting involved with some other fun activities, don't miss the Festival of the Winds or the Bondi to Bronte Ocean swim.
You can use tech gadgets, online websites and apps to see how the surfing is at any of these spots when you might be interested in going.