Oktoberfest may be over, but all that means is it's time to start thinking about holiday parties to show your staff your appreciation for a hard end-of-year push. You don't follow conventional wisdom in your business, and nor should you when it comes to your holiday parties; the good news is, you don't need Silicon Valley money to pull off a great time with the people you work so hard with all year long.
With all the tech startups in Kitchener-Waterloo, you've probably heard (and attended) some unique staff parties, maybe even Kitchener's latest attraction: axe throwing. With the opening last year of the Backyard Axe Throwing League (BATL), a league and venue that originated in Toronto and has since then been spreading across Ontario (and beyond), axe throwing has become one of the most popular options for end-of-year staff parties and team building events. Only steps from downtown and uptown, you can start the night off competing against each other with axes before dinner at The Berlin or, for a more low-key party, craft beer and cocktails at the Grand Trunk on Ontario St.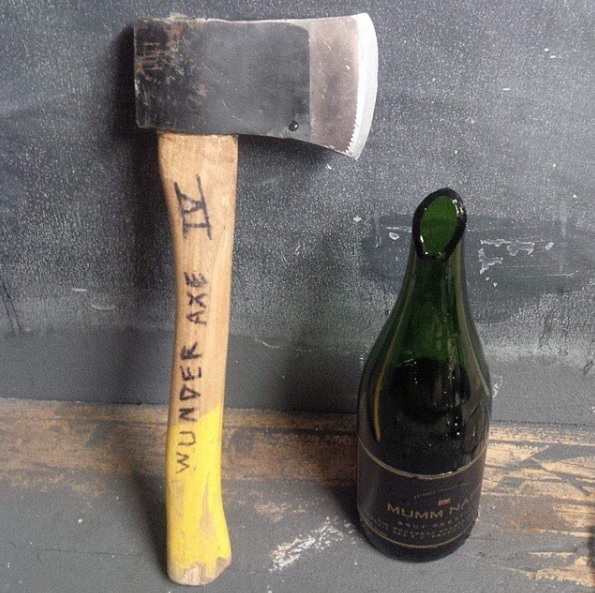 Here's how BATL axe throwing in Kitchener works:
An instructor will show everyone in the group how to properly throw an axe so that you can start landing bullseyes and showing off your aim with your colleagues, including tips on your follow through and measuring your distance from the target.
Once you've mastered your throw, you go head-to-head with each individual in your group in a round-robin tournament before entering an elimination round to determine which one of you has the sharpest aim.
The target is a wooden board with three concentric rings: the bullseye, the red circle, and the outer blue circle, each worth 5, 3, and 1 point respectively.
However, you will also see in the top right and left corners two green dots, called "the clutch," which you can aim for only on your fifth and final throw; these are worth 7 points, but you must call your shot before you take it to count.
In the event of a tie, it's time to bust out the long axe, a two-handed beast that you throw over your head.
Skipping the dinner-and-drinks routine for the holiday staff party is about more than just showing off a different kind of work culture, it's also proving to be a more popular option with younger employees (hence why so many startups are already eschewing office Secret Santa). HR experts also believe that end-of-year parties have a real effect on employee morale and the desire to stay committed to the company; even after a bad year, experts suggest that cancelling or scaling back the end-of-year party may only solidify some employees' resolve to make a lateral move.
Axe throwing is an entertaining alternative sport, but BATL provides a casual and relaxed environment that's perfect for blowing off steam at the end of the year – not to mention all the Instagram opportunities. Bring your best plaid and start wracking up those bullseyes at Kitchener's favourite axe throwing venue.