When it comes to flooring battles, there is often no real winner and is usually down to personal choice. This is exactly the same, engineered and solid both have their benefits, and both have their downsides. We're going to break them down for you in this blog today. First and foremost we'll tell you exactly what they are.
Solid
Solid wood is just as it sounds, it's a solid plank of pure wood. Its strength and durability is one of its strongest assets. Dependant on the finish it is very easy to resand and refinish if needed, and can pretty much be resanded as much as you want until of course the wood is too thin, so caution is still advised!
It also comes in a wide range of species, ranging from oak to walnut to bamboo. It can be installed in numerous ways, with the most popular being a glued method. It's a fairly straight forward process that won't be too time consuming.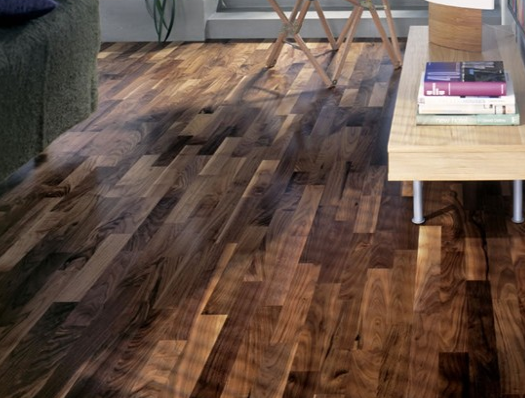 Engineered
The makeup of engineered wood is a little more complex. It's constructed of core boards, and layers and layers of ply held together. The boards are then topped with solid wood to give off the same design.
Engineered often comes pre finished, and similarly to solid wood the most popular instalment method is gluing. Due to the thin surface it can become chipped and scratched easier than solid, so it's not as durable. Engineered is better in areas of high moisture providing it is protected by an underlay underneath, it is also suitable for underfloor heating whereas solid is not.
Conclusion
Both solid and engineered have their benefits, and arguably are incredibly similar other than their makeup. Solid is arguably the more durable of the two due to its nature of build, whereas engineered has the advantage of being suitable for underfloor heating, and its higher water resistance.
Mostly it is down to personal choice, and what fits you personally in your home. We hope our guide has helped you to make your decision!