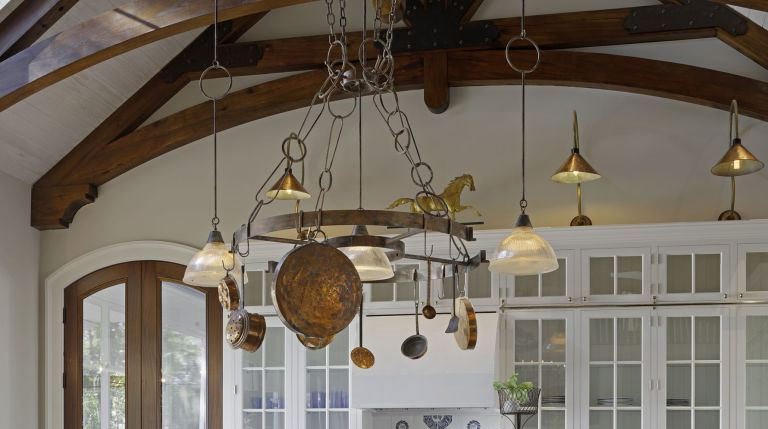 A chandelier can add a touch of elegance to any home, but it gets worn out like anything else. However, that doesn't mean that homeowners must replace it to enjoy the same benefits from the chandelier that they did when it was new. With some love and attention, almost any chandelier can come to life again.
The Wonders of Paint and Shades
Re-painting the chandelier in its original color can revive its appearance as can giving it a whole new color. There's no rule that says chandeliers must remain the solid brass color that many people associate with this fancy light fixture. Light, understated colors do well as long as they blend in with the décor of the room. Spray-on primer, paint, and finisher work best for this type of job. The homeowner should cover all bulb sockets while painting and then wait up to an hour for the paint to dry before inserting them.
Another simple fix is to place a large shade around the chandelier. This can disguise wear, prevent taller people from bumping their heads, and give the room an entirely new look.
Get Creative
As long as the homeowner keeps safety in mind, anything goes when it comes to decorating chandeliers. Making a beaded chandelier is a prime example of putting creativity to the test. Before undertaking this project, homeowners will need to buy several strings of beaded necklaces. They can typically find them at any discount store. After getting the beaded necklaces home, the next step is to cut each one and lay it out in a straight line.
While making the cut, it's important to leave enough room on each necklace so that it can be tied to the next one. Once the necklaces are in a single long strand, the final step is to attach them to the chandelier using a hot glue gun. The homeowner can opt for tight wrapping for an especially funky look. Adding strings of crystals to a chandelier is a good option for those who don't want to introduce a lot of new color.
Glass Candle Sleeves Can Bring the Dullest Fixtures Back to Life
Translucent art glass candle sleeves fit over most free-standing candles and different types of light fixtures. They are handmade and easily accommodate an LED tealight inside. Each sleeve is unique and functional. They also make a beautiful cover for chandeliers. Even the people who designed Cinderella's Castle at Disneyland and Disneyworld properties agree as visitors today can spot glass candle sleeves on many of the exhibit's chandeliers.
(Image Credit: Anne Thull Fine Art Designs)
Some home and business owners remove chandeliers once it's obvious they have seen better days. Fortunately, this isn't necessary for those who really want to save the light fixture. A bit of creativity and a small investment of money can get them looking even better than they did when brand new.