'The Palm' is an artificial island that was constructed off the coast of Dubai, this incredible man-made island is shaped like a palm tree with a crescent over the top. The design was the brain child of the Prince of Dubai and there is another Palm island in construction right now to twin with the first. The Palm islands have become synonymous with Dubai and once again show off the boldness of the city. The size of this construction job was immense, people like Lisa Dudzik, who have experience in large-scale design will tell you that a job as big as this requires careful planning and perfect execution.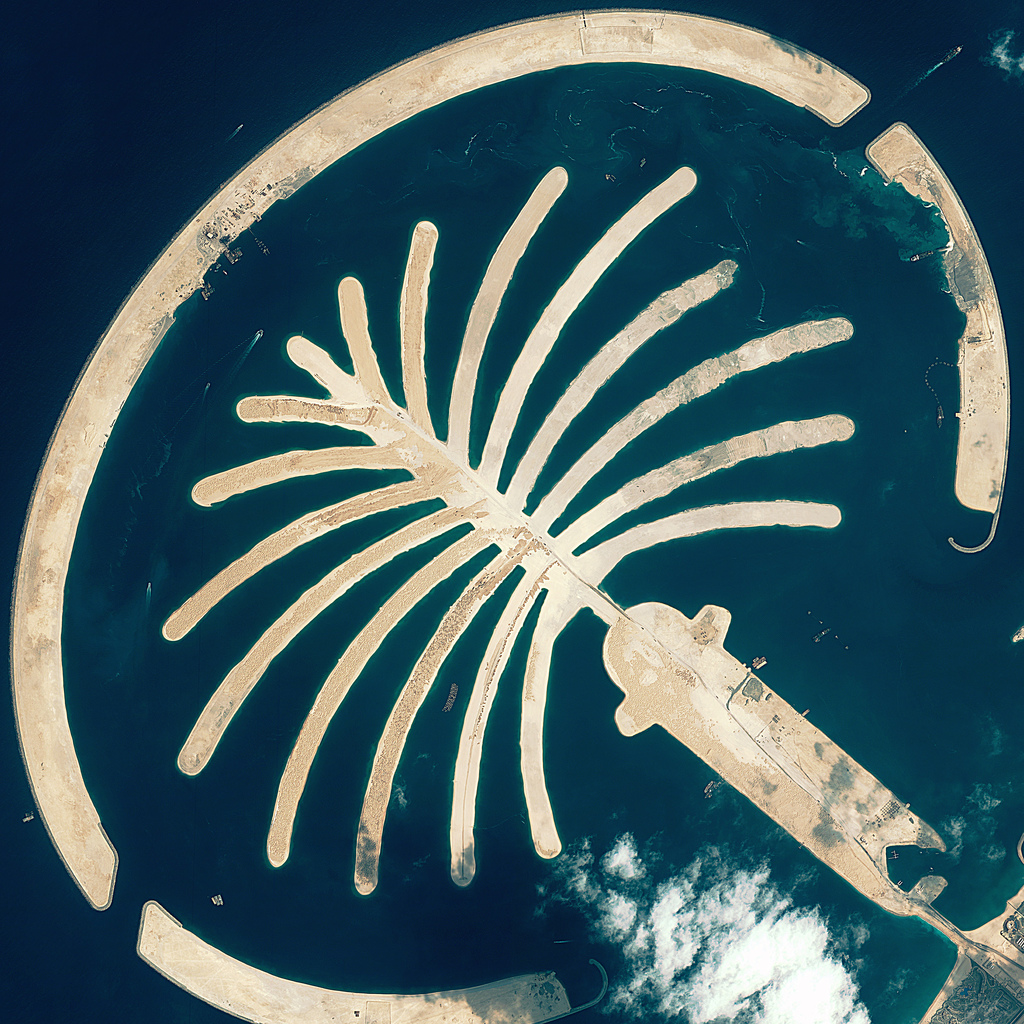 Construction
The island itself uses no concrete or steel at all in its construction, the whole of the island was created by dumping sand that had been dredged from the Gulf Sea. The location of the dumped sand had to be perfect and GPS was used during construction to ensure that the height, width and more importantly depth, were correct. The idea for the 11km crescent at the top of the palm design was to form a huge breakwater. The construction used thousands of tonnes of reclaimed rocks, limestone and sandstone in creating the crescent which protects the main island from heavy and high waves.
Uses
'The Palm' houses several residential areas which people started moving in to in 2006, there is a huge selection of houses and condos on the islands and it is considered a status symbol if you live here. The jewel in the crown of the island is the Atlantis Palm hotel that sits dead center in the crescent of the palm. The huge hotel is based on the mythical land of Atlantis and within the hotel walls are aquatic tanks with tropical fish freely swimming inside. There are some bars and clubs on the island along with some beautiful beaches but the majority of it is filled with residential living and the grand hotel.
Here are some facts about this incredible piece of human construction.
The Palm is not technically an island as it is connected to the mainland via a bridge
Like the Great Wall of China, The Palm can be seen from space with the naked eye
The Palm adds 72km to the coastline of Dubai
Over 32 million cubic meters of sand was used in the construction process
The project planning conducted over 100 studies just to see if the design was possible
Despite the palm tree design, the island currently does not have any palm trees on it, there are 12,00 growing in a nursery and will be planted when ready
The Palm has been referred to as the World's 8th wonder
There are16 off-shoots of the island creating the palm effect, each with luxury housing with private beach areas
This design is truly unique and as such as gained iconic status, outlandish design coupled with careful construction have created a thing of beauty in Dubai.