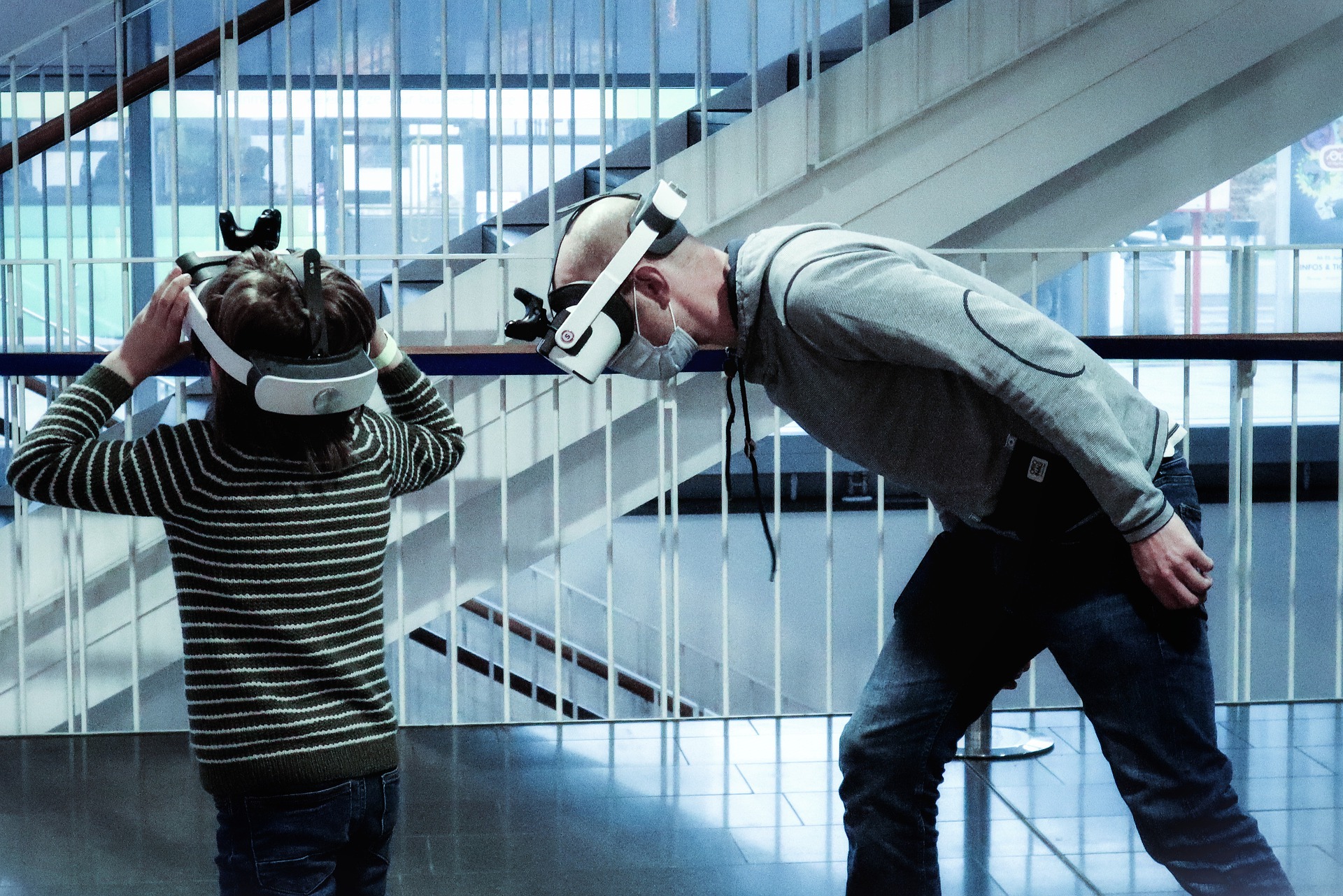 Virtual reality is not a new concept and has long been a popular technology in old science fiction novels. But VR started to become a reality not too long ago, and in recent years has matured to a point where it's just about ready for widespread public adoption.
While there is still some way to go before everyone has a VR headset sitting at home, the technology available the market proves that we're on the right path, especially considering that there are a number of great games that are available to play. Let's take a look at some of the very best VR games that are worth playing right now. 
1. Thumper
Thumper is a fast-paced and unique rhythm game that puts a lot of emphasis on combining great sound design with stunning visuals. The player will be in control of a silver beetle as they make their way through an environment like no other, while also battling complex bosses. There are few other games that can match the pace and intensity of Thumper, all of which is amplified greatly when played with a VR headset. It's a great game that offers countless hours of entertainment for a modest fee. 
2. Subnautica
Subnautica is a game based on an underwater world, with the player having to use their skills, knowledge, and tools to survive the many dangers that can be found in the depths. Not only is the game extremely fun to play, but it's packed with gorgeous environments, each with their own biomes, as well as fauna and flora. Subnautica has been released to wide critical acclaim and has become one of the best-selling games on Steam of all time. The experience is made that much better when played in VR, which allows the player to truly immerse themselves in the exploration and action. 
3. Hitman 3
The Hitman series has always been popular, partly due to the intricacies of the missions, but also to the unique world that the developers have created. The third game in the trilogy is considered by many to be one of the very best, and a recent update now allows the game to play in VR. While the graphics themselves are a bit dated, there is still plenty of fun to be had here, especially if you're wanting to try some of the old missions again, this time enhanced with virtual reality gameplay, and if you become bored of the game, you can always check out what's new with Crypto Thrills Online Casino. 
4. The Elder Scrolls: Skyrim
Skyrim, released in 2011, has become one of the most-played game of all time, and has been made available on just about every gaming device of the last ten years. VR fans were excited to learn that the open world RPG was available with VR functionality, giving the player the chance to dive into the world of Tamriel. Here, it's possible to control each hand independently, making it easier to fight with a sword and block with a shield, as well as making magic usage that much more enjoyable.